© Roland Manzi / Bold in Africa

Promotion of cultural creation as key to sustainable global development
Raising awareness and change always take place when people are touched and emotionally committed.
Art and culture create identification and enable a change of perspective.
Theatre, music events, and dance workshops are places where people come together and interact with others.
In addition to entertainment, they get access to complex issues.
taswira connects cultures e. V. focuses on this cultural exchange.
We support cultural projects that …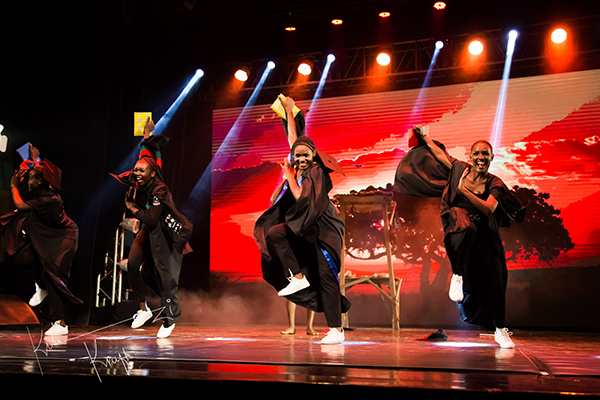 Scene from the dance theatre piece I AM FEMALE (Uganda) © RVC